The UK is renowned for its breathtaking scenery, amazing countryside and the most spectacular of views. There is no better way to explore these than through a driving holiday. So get ready to mirror, signal and manoeuvre your way to some of the most picturesque routes the country has to offer, from the north to the south.
Scottish Highlands
These Highlands are well known for their outstanding beauty, extraordinary castles, impressive lochs, glens and mountains. A fantastic drive worth experiencing is from Killin to Aberfeldy. Killin is regarded as a pretty mountainous village, whereas Aberfeldy is a beautiful market village which sits on the banks of Loch Tay. A spectacular drive, as on either side you will pass both the Highlands and the Loch Tay.
The Lake District
The North West of England is home to the Lake District; the largest National Park in England. The area is famous for both its mountains and lakes. As well as having the largest mountain in England (Scafell Pike), it has the longest lake (Lake Windermere) and also the deepest lake in England (Wastwater). The Lake District is a driverís delight offering many bendy and twisty country lanes. There are many stunning drives in the Lake District, including the Shap Summit (A6) found between Penrith and Kendal. This route is both tranquil and smooth offering an isolated and uninhabited moorland drive. The Lake District is undoubtedly a wonderful area to discover and has had an influence over many writers in the past including Potter and Wordsworth and inspired artists such as Ruskin and Turner.
The Peak District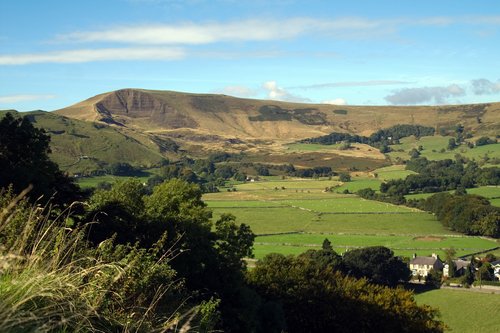 Situated in Northern England is The Peak District, the first National Park of Britain. The Peaks are ideal for a family retreat and in every direction offer outstanding views of valleys and peaks. A magnificent route is the A57 from Glossop. This route will take you across the moorland for some distance. Look out for the Derwent, Ladybower and Howden Reservoirs. To top it off, stop at the picturesque market town of Bakewell and indulge in some of its most famous Bakewell Tart- of course!
Cornwall
Infamous for its spectacular waves, magnificent beaches, astonishing cliffs and wonderful landscapes, moorlands and woodland, Cornwall is certainly a destination that ticks all the boxes. Whether you enjoy surfing, sightseeing or hiking- Cornwall offers something for all. A drive worth experiencing is from Bodmin to Lizard Point, along the south coast and towards Landís End. From this point, head north and take in the wonderful beaches of Newquay and St Ives. Finally, on the A30, leave Bodmin and drive across the taxing moor roads. However, look out for the ëBrown Willyí effect; a well known local weather marvel which brings flash floods and heavy rain.
So as can now see, there are many places to visit and discover across the UK where those who appreciate beautiful scenery and enjoy driving can take time and indulge. Wherever the road takes you ñ Happy Driving!